Black and White Movies Cause a Stir!
Herbert Blumer, a pioneering sociologist, spent his entire life studying human interactions, including the theory that what we see, shapes the mind.
Blumer determined that people behave according to three influences. One, the meaning that things and events have for you (example: a peace sign, education, & cultural holidays). Two, the meaning of things and events comes from you're interactions with other people, (example: ancestry research, interracial marriage, & the Million Man March). Three, that the meanings we ascribe to things and events are derived from self-interpretations, (not because someone told us what the meaning should be).
Now suppose someone told you the following: "According to opinion polls, the 'American Dream' implies owning a house." But your interpretation—based on the aforementioned examples (noted above)—doesn't agree. For you, the 'American Dream' might mean, "Equality for every citizen within its borders." Blumer described this process as symbolic interactionism.
Blumer identified symbolic interactionism as an activity unique to humans. It's a process where social interaction and interpretation forge meanings we have for things around us. Outside influences such as the media, the body language of others, stereotyping, and the amount of empathy we receive (micro-scale social interactions) all play a role. Blumer opted to prove his case by evaluating people after they watched a wide assortment of movies.
From 1929 to 1932, the Payne Fund enacted a series of research studies to examine movies and their effects on a population set of 1,500 young people, aged thirteen to twenty-four. The researchers identified several observable outcomes on the young moviegoers, from learning and attitude change to emotional stimulation and behavior influence.
At the time of this study, movies were a relatively new technology. Therefore, limited information existed about their impact on viewers. The researchers wanted to determine if movies influenced young people to adopt behaviors they viewed onscreen. The analysts used detailed questionnaires, personal interviews, and sound experimental design to buttress their findings. Their extrapolations came from the movie attendance of fifty communities in Ohio.
Ten categories of movie content were examined: crime, sex, love, mystery, war, children, history, travel, comedy, and social propaganda.
Considered ground breaking in 1932, the results of the study aren't that surprising today. The research determined that a whole range of emotional, racial, and social behaviors morphed after the subjects watched movies. Blumer noted (paraphrased):
"Emotions were stimulated, especially those related to fear and tension. Health effects were measured by looking at the sleep patterns of children after watching movies, and certain movies disturbed healthy sleep. Children who attended movies regularly were found to behave poorly in school compared to those who attended less frequently. Children imitated favorable behavior they saw in movies, but movies also appeared to play a direct role in delinquent careers. Overall, researchers found that movies influenced both children's attitudes and behaviors. These effects were cumulative and persistent over time."
After perusing several transcribed interviews from the study, one from a nineteen-year-old college sophomore caught my attention:
"About two years ago I saw a movie in which the heroine coyly, when conversing with a young man, would close her eyes, slightly nod her head and smile. And when she closed her eyes, her eyelashes were shown off to their best advantage. So I decided this was 'cute', and having always been vain about my eyes, I adopted the trick. It so happened that within about a week I attended a formal dance. During the evening I used my charms, but to my dismay they weren't appreciated; but rather criticized! After several closings of the eyes and noddings of the head, my friend asked me if I was tired and wished to start home. You're assured that I didn't continue my newly acquired trick. And my coquette career came to an end." 20
Imitating movie stars doesn't always lead to glamorous endings, as this young lady discovered.
The mind is a marvelous piece of machinery. It can be primed in different ways, from our own internal perceptions, to the automatic switching functions embedded in neurological circuits—allowing priming by other people, and via symbolic interactionism. So…what's your thoughts on how our minds are forged by what we take in?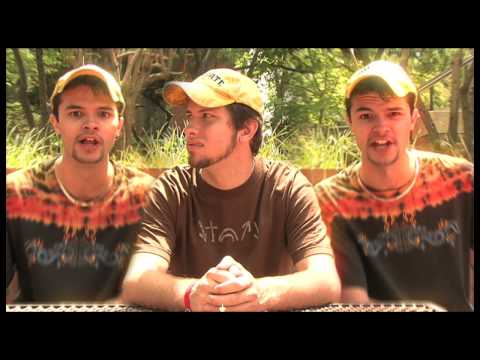 Tags: body language, conceptual age, human resources, john serpa, keynote, leadership, meetings, mirror neurons, motivate, motivation, new book, Presentation, Public Speaking, thrive, thrive factor, thriving
This entry was posted on Saturday, February 4th, 2012 at 7:06 pm
You can follow any responses to this entry through the RSS 2.0 feed.